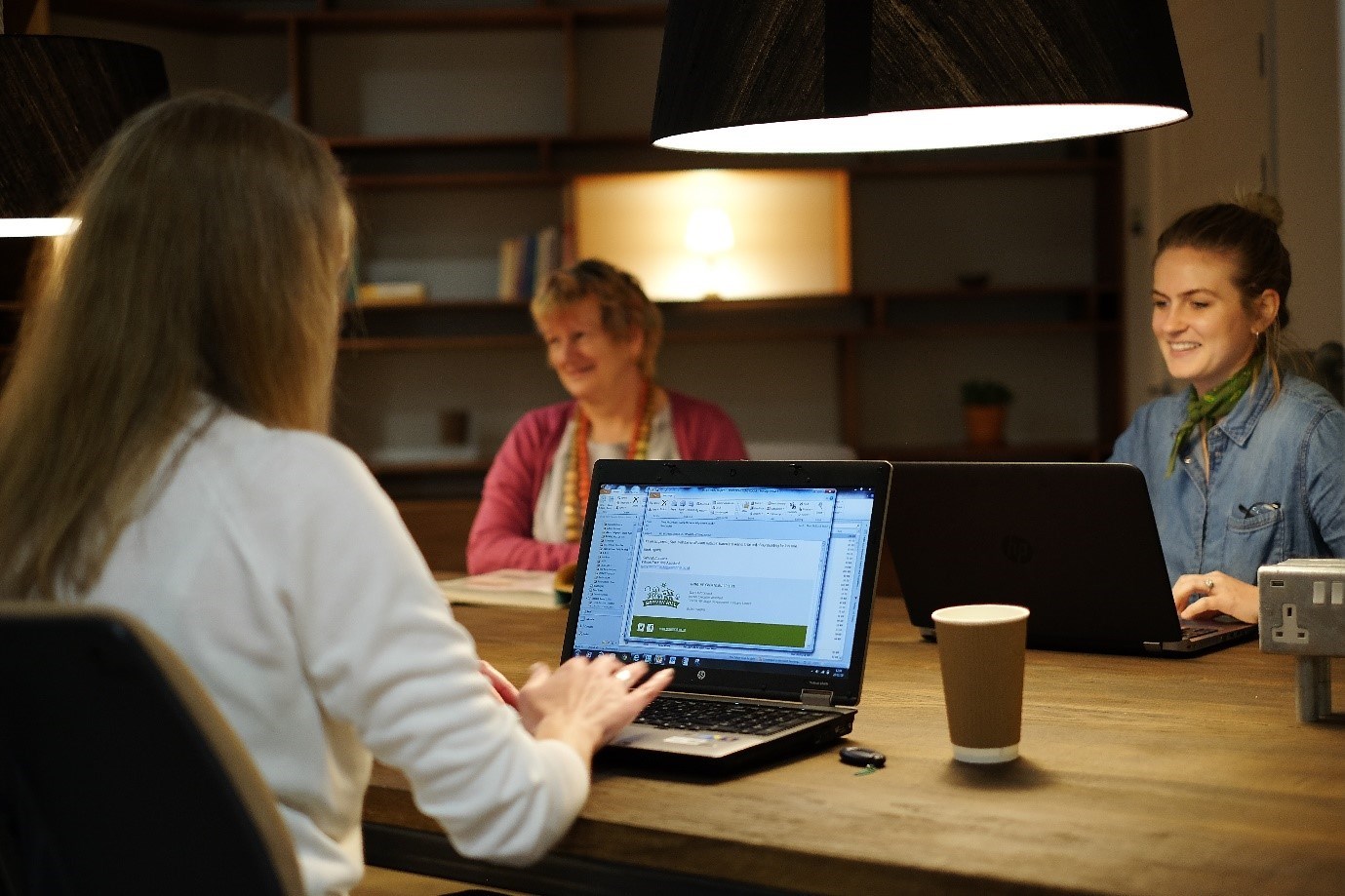 Operating your business within a co-working community such as Perch in Bicester has many benefits. If you own or work for a start-up or micro business, you may be considering moving into an office space. Why not consider a co-working community? Here's five ways working within Perch could benefit you.
1. Flexibility
Perch has multiple, flexible memberships available for you. So, whether you need us for just a day or for 100 hours, you can feel confident that you won't over or under spend with our inclusive and flexible plans. Also, with our unlimited use memberships, you can come and go as you please, 7 days a week between 8am and 7pm – so you can work when it suits you!
2. The vibe
Although you may feel comfortable, often when you're running your business from home, your home and work life quickly merges into one and there is no way of switching between the two; besides the obvious distractions of being at home, perhaps you don't want clients in your home either. Perch Co-working has a professional, yet relaxed vibe; we want you to feel like it's your home office away from home, accentuating the comfort you feel at home but allowing you to maintain that professional, working mindset.
3. Convenient location
Located in the town centre, Perch Co-Working Community is in an excellent location; right in the heart of Bicester. Not only is the location convenient for you, it's also convenient for your current and prospective clients. You won't need to worry about where there'll be parking, and they won't need to worry about finding you. It's a win for all parties!
4. Networking
By operating your business within a Co-Working Community, you'll have plenty of opportunity to network. Networking is excellent, as many leads and business referrals come from face-to-face recommendations from your connections. The person you sit next to could be your next client or even have that connection you need to a specific service. In addition to the usual faces, Perch also holds multiple free member events throughout the year to give members the opportunity to network with new faces and learn new skills.
5. The meeting rooms and shared desks
With two, excellent meeting rooms available for your use and multiple large desks and tables, you could arrange for your meeting to be in Perch's relaxed environment, whilst still maintaining the professional feel that you may not get by meeting in a café or hotel lobby. Perch also has excellent facilities with a shared kitchen and access to quality coffee available, so you can feel confident that you'll be bringing your clients into a clean, professional environment that they'll be impressed with!
To find out more about the Perch Co-Working Community in Bicester and the membership options, you can visit perchcoworking.co.uk or just pop in on a weekday between 9am and 4pm to speak to reception.