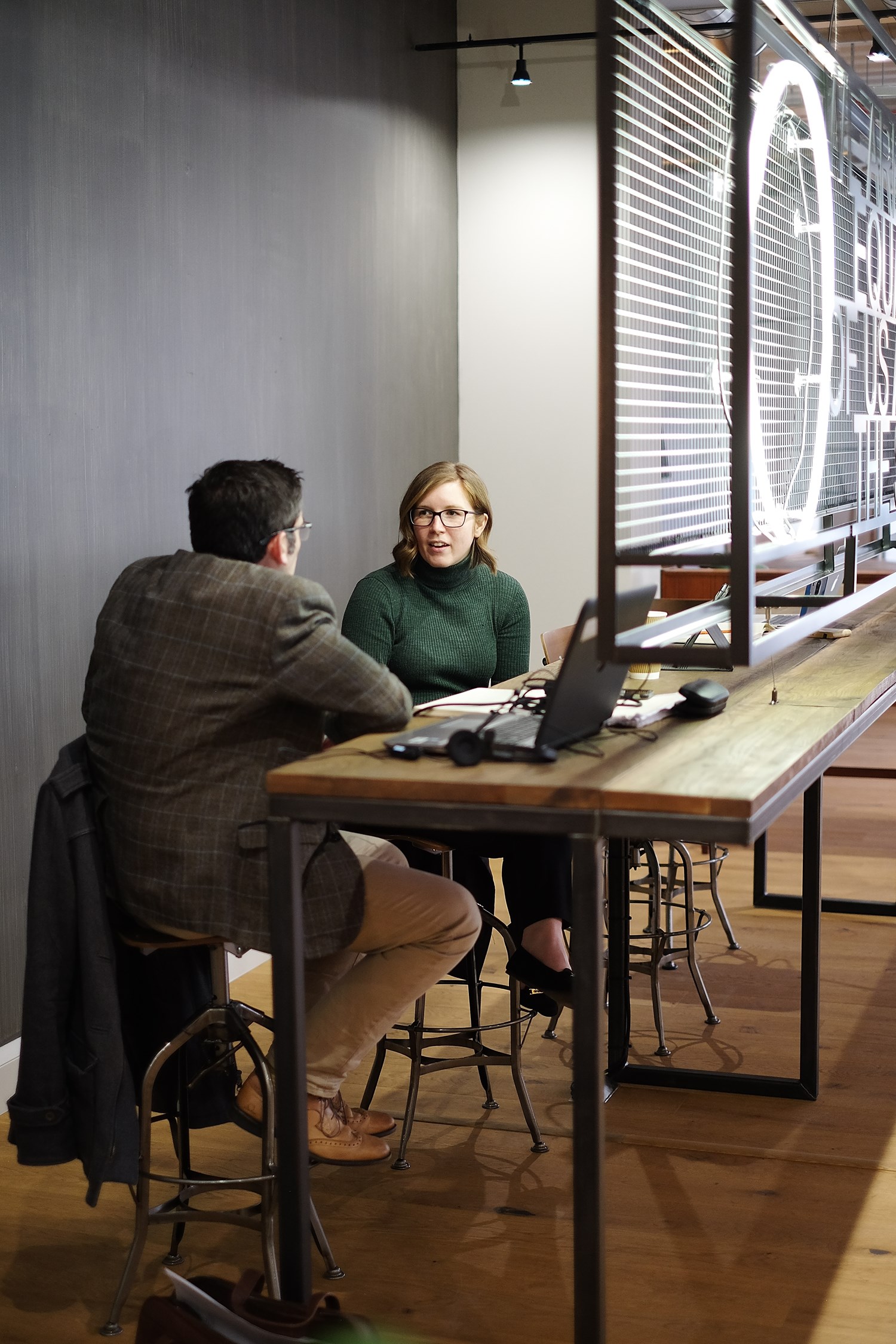 Businesses run on communities. Otherwise known as 'the business arena' or collaborators, suppliers and customers, your business wouldn't be where it is now without your community.
But what happens when you work in isolation?
'You are likely to be a host to depression and stagnancy with respect to your work. There will be no influx of ideas and your growth will come to a halt. This redundancy will highlight and exaggerate inefficiency and productivity will be impaired beyond repair.' Entrepreneur.com
Pretty scary stuff, but it doesn't have to be that way…
The benefits of coworking
Whether you are a homeworker, small business owner, freelancer, independent consultant or sole trader, there is a place for you at Perch Coworking.
Ideas and inspiration: Whatever your industry or area of expertise, someone will have been in a similar situation at some point. Are you stuck with a way to start a difficult email? Do you need a sounding board for a staffing issue or branding a service or product? Use your coworking colleagues, it's what they're here for.
Networking and collaboration: Meeting fellow business owners in an informal and comfortable environment is a great way to get to know one another – how you work, what you do, why you do what you do, and we all know the business networking adage of 'meet, know, like and trust'. Your fellow co-workers may be the source of your next best customer…
Boost your mental wellbeing: As highlighted in our previous blog, 'Protecting your mental health as a self-employed person', a quarter of self-employed and home workers feel lonely, which is a major contributing factor to mental ill-health. Simply getting together and still being productive is one way to solve the loneliness problem.
Increase productivity: Whilst having the autonomy in business to be flexible in your working patterns is a terrific boost to productivity and the feeling of responsibility, the balance can easily tip into procrastination or stagnation. Having the energy of others around you is often all that is needed to fuel your energy for work.
Coworking at Perch
Finding a community into which you fit is tactic of survival, and the business community is no different. Colleagues and staff may be missing from your community, but you can always find co-workers here at Perch.
Working alongside other like-minded professionals in a shared office space prevents that stagnancy that could be so damaging to your business and mindset. Bring your work and benefit from the flow of shared thinking, bounce ideas and take inspiration from fellow business owners and take the opportunity to offer advice to those in similar positions to you.
If we're to tackle that quote from Entrepreneur.com, all you need to do is book into Perch. There's no need to be nervous, there's no formality, except the initial introductions to the people you'll be sharing your workspace with! Luckily, there are many ways you can use Perch, so there's always something to suit your needs (and budget).
What's stopping you?
A half day pass is only £15 (+vat), so why not call our community manager, Jackie and have a chat about what we can offer you and your business here at Perch? Or, read more about Perch Coworking throughout our website.