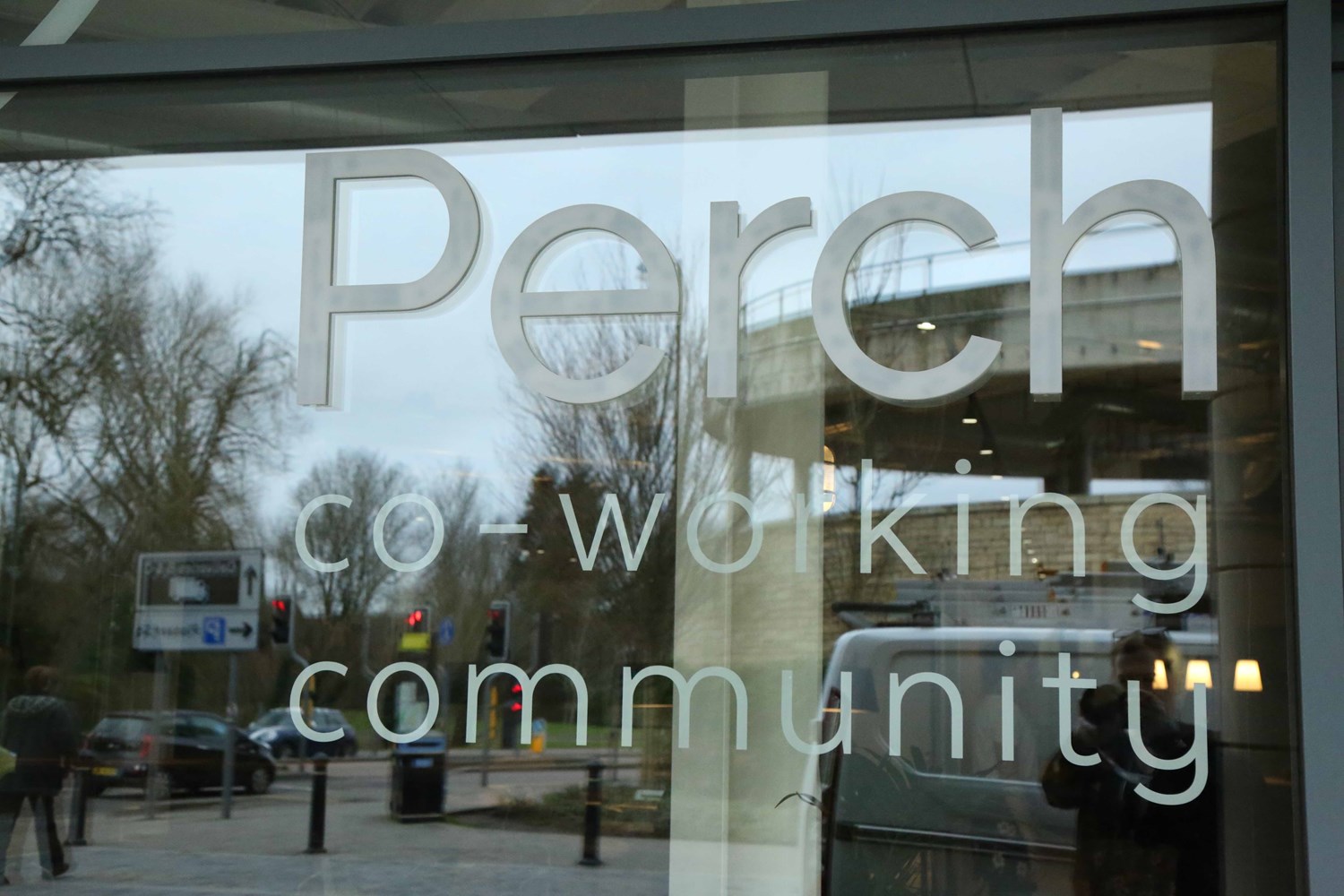 At Perch, we understand that one of life's biggest leaps is beginning your career. We believe that getting work experience when you're still in the educational process is incredibly important and we do our utmost to ensure students are given the very best prospects when beginning their transition into working life.
At Perch, we try to create opportunities for these students by working closely with Bicester Technology Studio and offering a work placement position. Their student, Oliver, who is completing a BTEC Level 3 in Entrepreneurship and Enterprise and a BTEC Level 3 in Creative Digital Media is currently partaking in a work placement with Perch, working with the team twice a week.
Here's why Perch takes on work placement students:
1. Confidence
As a co-working community ourselves, we know the power of community and believe that having a good relationship with other community-based businesses and projects is incredibly important. We pride ourselves in our connections to the local community and this is why we work closely with Bicester Technology Studio. Having excellent connections with Bicester's students and helping them to gain experience they require in the working world not only for their course but for their confidence.
Oliver said;
'Working with the team at Perch Co-working Community has boosted my confidence. I was much more introverted previously and wasn't confident when speaking to people. Now I'm happy to speak to clients and visitors and I'm learning how to deal with the pressures of a customer facing position. The community has also been helpful and friendly, working here has allowed me to meet the faces behind many Bicester based companies and feel assured enough to speak to them.'
2. Better prospects
Oliver is taking a BTEC Level 3 in Entrepreneurship and Enterprise and is doing the young enterprise programme, so working within the Perch community is perfect for his course. Bicester Technology Studio has noted the importance of gaining experience in the working world and note it as being just as important as grades. This kind of attitude allows students to take a running start when they complete their course.
Oliver has expressed how working in Perch has helped him grow his confidence and understand more about his course.
'I'm doing the young enterprise programme, so working in Perch has given me the opportunity to see how running a start-up business works, the challenges they face and how they develop. This has not only helped me with my coursework but has given me an insight into what I'll need to do to start my own company.'
3. Setting standards and creating connections
At Perch, we love that the Bicester Technology Studio encourages their students to dress and present themselves professionally. Andy and Vashti Bedwell, owners of Perch Coworking, have even stated that they have 'always found them (the students) polite, friendly and welcoming whenever we have met any of them'.
Learning about business standards and what is expected of you when you transition into work is very important. Often students are not aware of this until they are thrown into the deep end when they have completed college or university.
Since he started working with Perch in October 2018, Oliver has really come out of his shell. He has been taken to networking events and is happy speaking to other business people. Oliver's also learning how important it is to gain connections as well as the ins and outs of running a business that he needs to know for his coursework.
'It's been excellent having Oliver at Perch, and we are so impressed with the Bicester Technology Studio and how they work with their students. From a business perspective, the idea that students would be at a work placement two days a week rather than having a week-long placement. They understand, that as an employer, it is much easier to incorporate someone into the day to day running of a business rather than find them "jobs to do" on a short-term basis. From the student's perspective it gives them a much better idea of how a business is run and gives them the opportunity to get to know and work with colleagues and other business contacts.' Andy and Vashti Bedwell, Perch Coworking, Bicester
4. Real-life insight into business
One of the ways Vashti and Andy have been able to help the Technology Studio, and the student, is by arranging for one of the members who uses Perch as a base for conducting their business to spend some one to one time offering advice. This gives a real insight into the ways of business and provides down-to-earth, honest advice 'from the coal face', from a varied choice of industries.
'It's been great working with Vashti and Andy, and I feel that I have built up a good working relationship with them. They have been very keen to work with the school and very supportive with the work placement student and always have the students' best interests at heart. Vashti has suggested that if there is a specific unit or subject that the student needs help with, then she could attempt to arrange for one of the specialised businesses who are members of Perch to spend some one to one time with the student.' Sam King, Employer Engagement Manager, Bicester Technology Studio
To enquire about work placement opportunities within Bicester, please contact The Bicester Technology Studio on 01869 203 012 and say you have seen this blog.